Tonight I came across the most amazing thing. It's called
Zooniverse
. I saw a link on facebook sharing the
Andromeda Project
(
about
), where you can actually go through the images of the Andromeda Galaxy and label star clusters, distant galaxies and picture errors for the astronomers.
For those who have been out at the observatory with me, you probably know that
Open Clusters
are my favorite deep sky objects. This is my personal favorite that I've observed: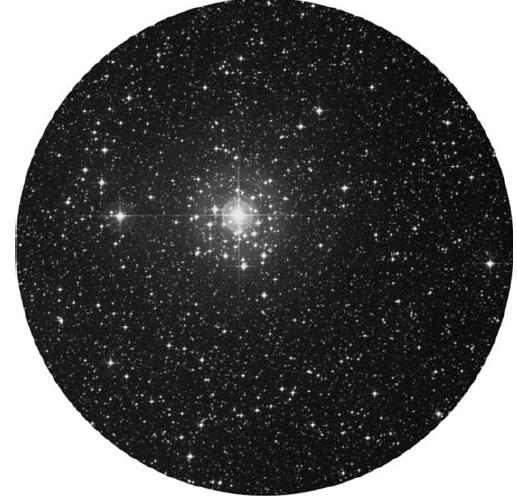 NGC 2362: Located in the constellation of Taurus, the first time I found this open cluster the beauty actually took my breath away. This image cannot fully convey the wonder, but few images could ever attempt to replace looking through a telescope yourself.
The point is to go through the images and help label clusters and points of interest or irregularities for the scientists. The tutorial was quick and fairly easy, they also have an added guide to help with tricky identifications and a forum (called Talk) to connect with other users.
I'm excited about this projects because of my passion for clusters, but also because it helps me give back to the researchers.
On the
Zooniverse website
they have 13 different science projects that you can choose to help. A majority of the projects are Astronomy based, but they also have 4 biology (3 nature, 1 health), 2 Climate and 1 Humanities projects. Also they have 3 different lab projects, 2 space and one humanities. Although one of the space one is about marine life, so it's a mix.
I plan on trying out each one and reporting back to you.
Also if you would like see what I've done in the Zooniverse suite, I have claimed the user name AskAlisonScience. I'm not sure exactly what the mechanisms are for looking at user profiles yet, but if you join and can look me up, that's my name.
Keep Learning!
Alison